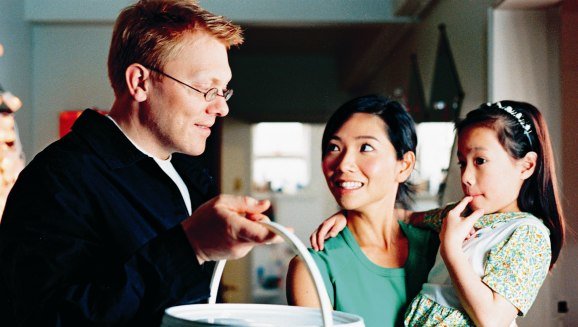 Man Like Me, A
Man Like Me, A
Man Like Me, A
A social satire dealing with the everyday life of Júlli, a young man restricted by loneliness and habit. By chance, he meets a young Chinese woman who brings much needed stability to his life. He falls in love only to see the relationship disintegrate in dramatic fashion, thanks to his insecurity, hyper-nervous state and lack of experience. However, once he manages to put disillusion and disappointment of the breakup behind him, Júlli is determined to do everything in his power to get a second chance.
About the film
Type: Feature Film
National Premiere Date: August 15, 2002
Genre: Drama, Comedy
Length: 90 min.
Language: Icelandic, English, Chinese, German
Original Title: Maður eins og ég
International Title: Man Like Me, A
Production Year: 2002
Production Countries: Iceland, Hong Kong
IMDB: Man Like Me, A
Icelandic Film Centre Grant: Yes
Production Format: DV
Color: Yes
Sound: Dolby
Screening format and subtitles: 35mm film no information about sub. - DVCAM no information about sub.
Crew
Cast
Company Credits
Festivals
Ultima Thule, Pólland, 2016
Edduverðlaunin / Edda Awards, 2002 - Award: Nominated for Actor of the Year in a Supporting Role (Thorsteinn Gudmundsson). Nominated for Screenplay of the Year (Árni Óli Ásgeirsson & Róbert Douglas).
Releases
Sam-myndbönd, 2005 - DVD
Sam-myndbönd, 2003 - VHS