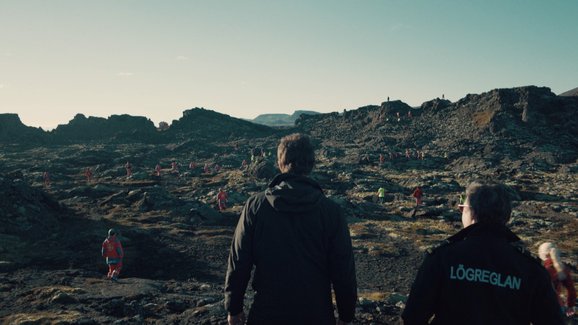 The Cliff - Depth of Darkness
When Reykjavik crime detective Helgi Marvin Runarsson is called in to investigate a suicide case on Snaefellsnes Peninsula, the case turns out to be far from simple. Pulled into a sinister trail of evidence, Helgi's own deeply hidden secrets are unearthed. Will Helgi turn a blind eye to murder in order to save the life of his daughter?
About the film
Type: TV Fiction
National Premiere Date: September 28, 2014
Genre: Drama, Detective
Length: 240 min.
Language: Icelandic
Original Title: Hraunið
International Title: The Cliff - Depth of Darkness
Production Year: 2014
Production Countries: Iceland
Premiere TV Channel: RÚV
Icelandic Film Centre Grant: Yes
Color: Yes
Crew
Cast
Company Credits
Festivals
Edduverðlaunin / Edda Awards, 2015 - Award: Nominated for Special Effects of the year (Jón Már Gunnarsson). Nominated for Supporting Actor of the year (Jón Páll Eyjólfsson). TV Drama of the year. Nominated for Supporting Actress of the year (Sólveig Arnarsdóttir).