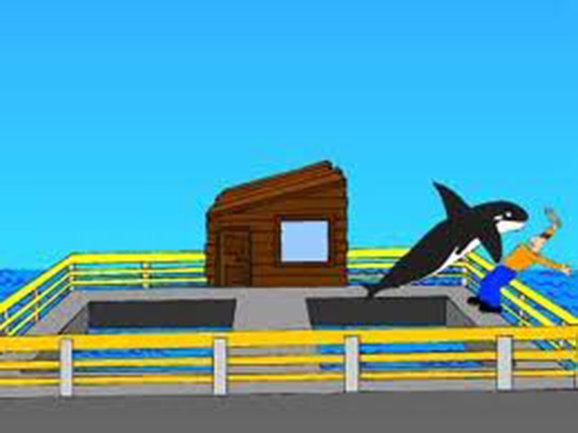 Kókó the Killer Whale
Kókó the Killer Whale
Kókó the Killer Whale
A famous and lonely killer whale decides to escape his aquarium with weird consequences.
About the film
Type: Animation
National Premiere Date: May 25, 1999
Length: 10 min.
Original Title: Kókó
International Title: Kókó the Killer Whale
Production Year: 1999
Icelandic Film Centre Grant: No
Screening format and subtitles: SP Betacam w/English subtitles.
Crew
Festivals
Stuttmyndadagar í Reykjavík, 1999 - Award: 2nd prize